Though we do our best to protect your sign during shipping, sometimes it can get damaged on the way to you. The most common damage we see is broken finial tips. That is why we send an extra finial topper with every sign that uses the Fleur De Lis style finial. Check out our guide below for instructions on how to replace broken finials.
Step 1: Gather your Address Sign with the broken tip and a hammer or mallet. A rubber or plastic mallet is preferred for this, as it will be less likely to scratch your sign's pole.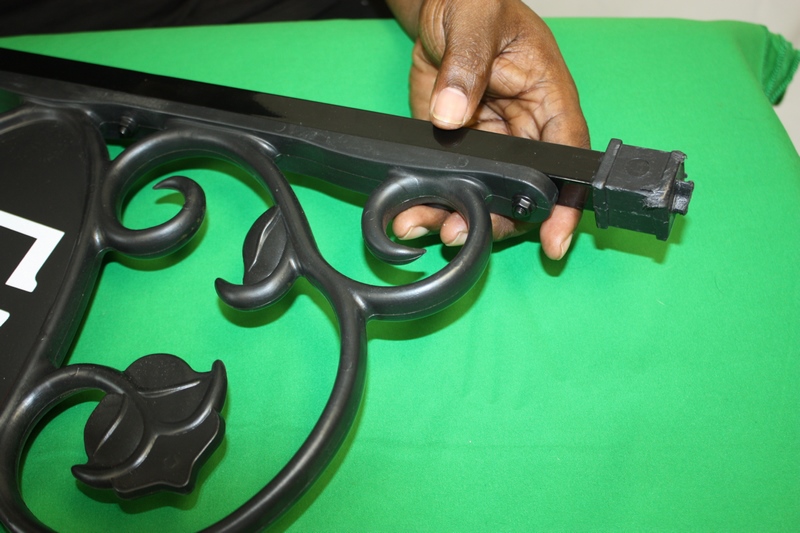 Step 2: Use your rubber mallet or hammer to gently but firmly knock the broken tip off of your pole. Try to just tap the bottom of the finial without striking the pole directly.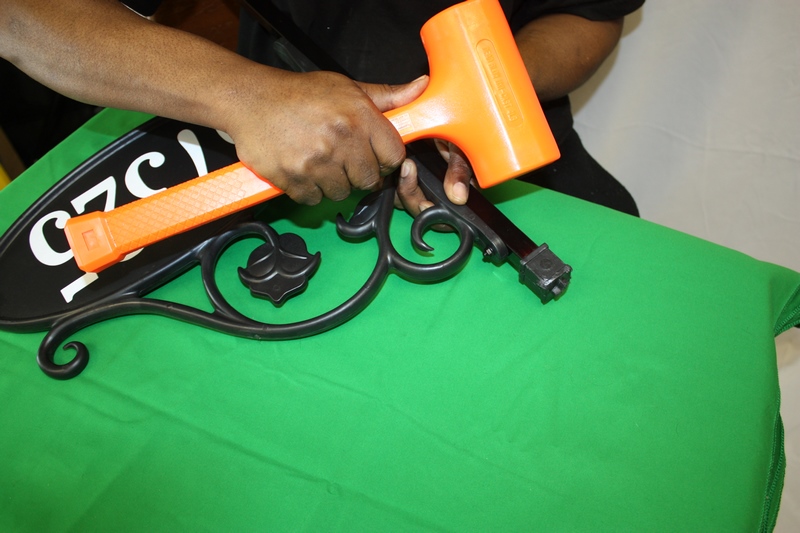 It may take a few taps to get the broken finial loose.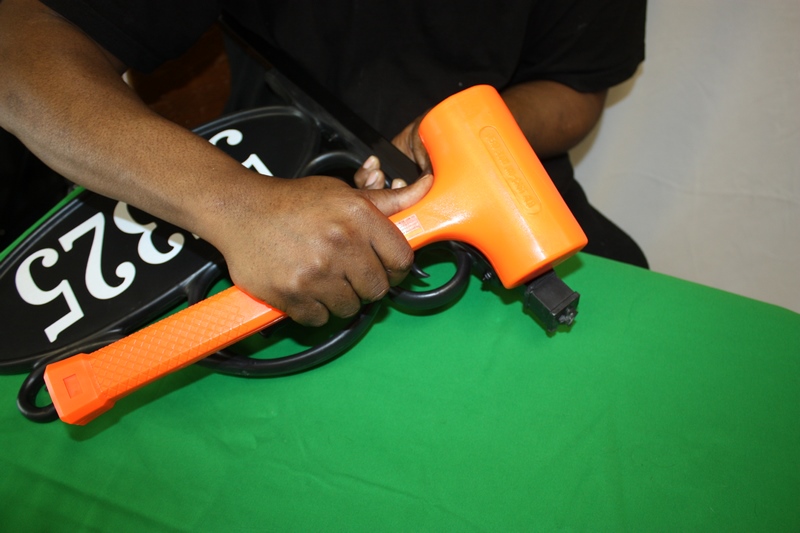 Step 3: Remove the broken finial. Often, it'll pop right off after a tap or two and fall onto the floor.
Step 4: Get your replacement finial out and ready.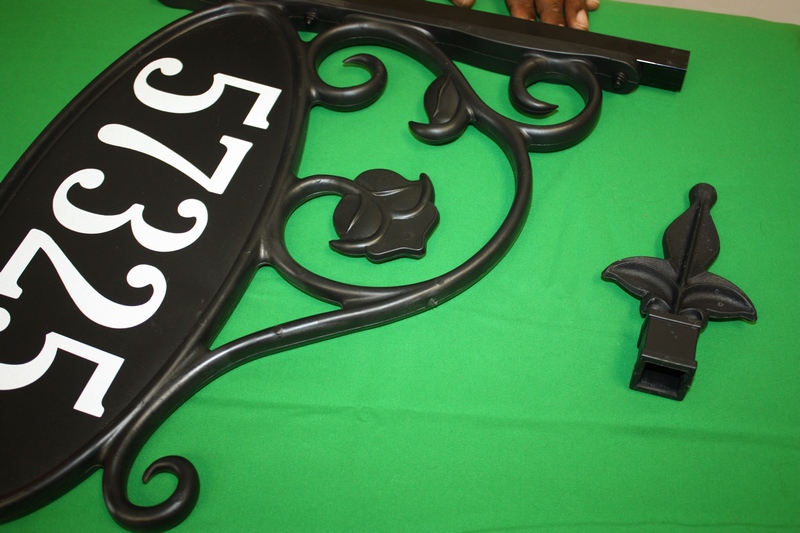 Step 5: Align the hole at the bottom of your replacement finial with the top of your pole. Sometimes, it helps to start at an angle to get the finial on over the pole.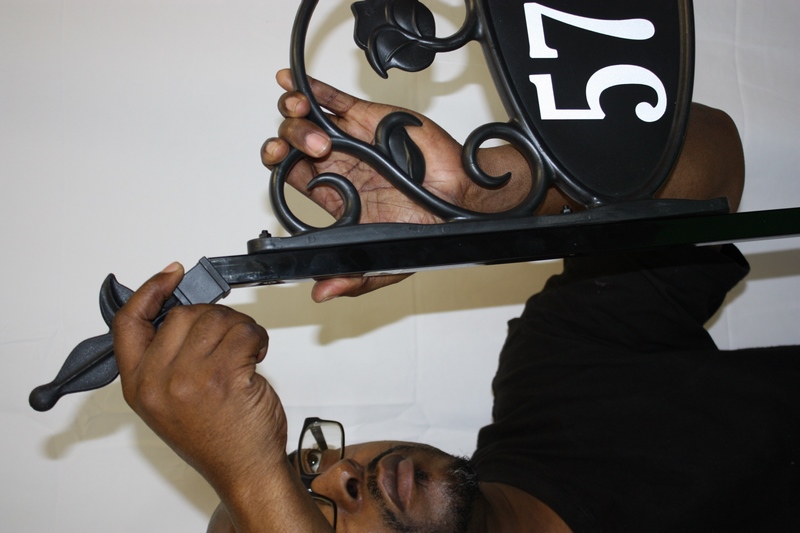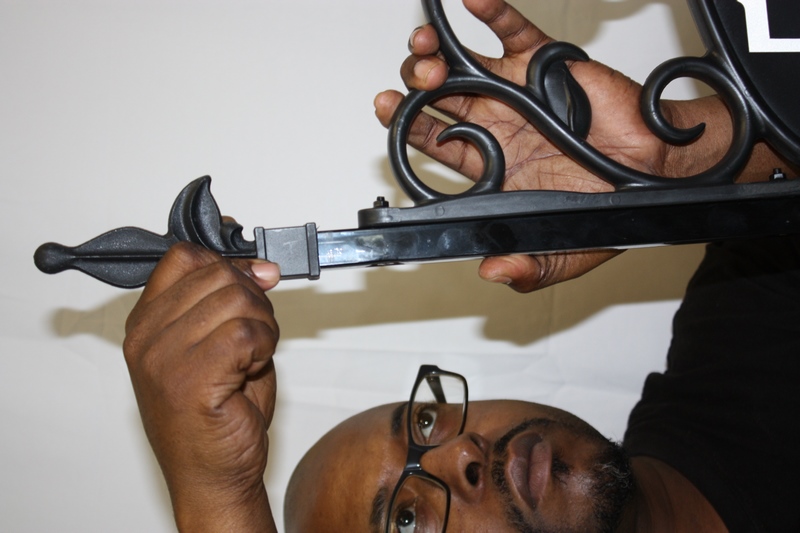 Step 6: Gently tap the finial down until it fits tight on the pole.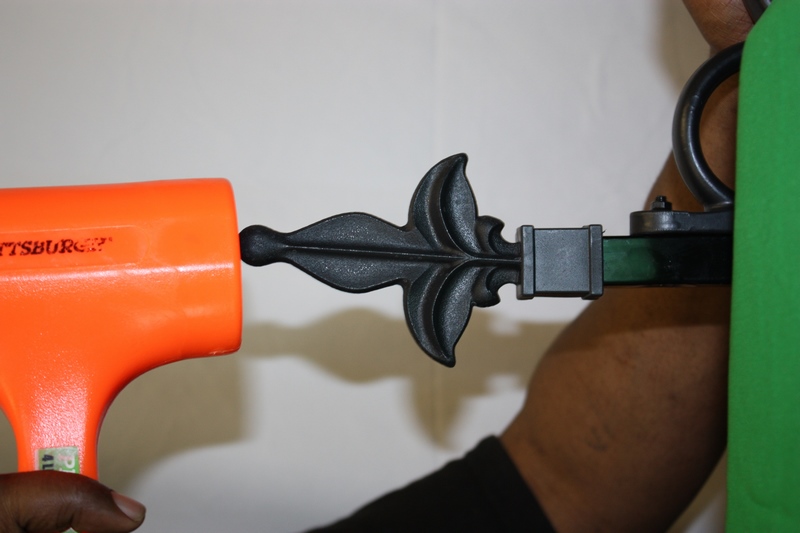 That's it! Your new finial is installed and ready to go!
Remember, we are here to help if you have any questions. Feel free to reach out using the Help button below, by emailing up at support@addressamerica.com, or by calling 888-991-3322. We are always here to help however we can!