So, you just got a shiny new nameplate for your Boardwalk address sign (CLICK HERE if you are looking to order one). I bet it looks beautiful! However, I'm sure you don't want to just stand there holding it all day. We need to get that puppy attached to your sign so you can show it to the whole neighborhood!
As it happens, we are here to help. Just follow the instructions below to get that nameplate attached to your Boardwalk address sign! (Please note, the following instructions do not apply to the Park Place model. If you have a Park Place address sign, please see the article for that sign)
Step 1- Gather your Bracket with your customized address, Hooks and Nameplate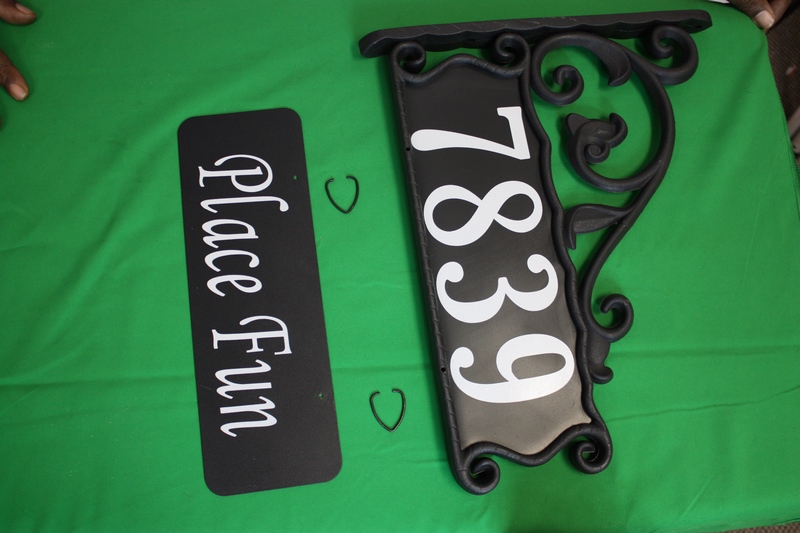 Step 2: Line your Bracket holes with the Nameplate holes as shown and start to place your first hook in the farthest hole of the bracket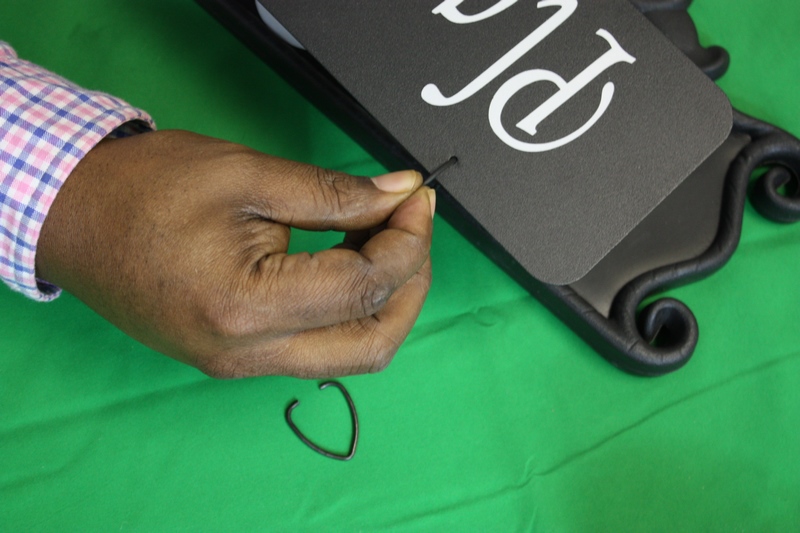 Step 3a: While keeping the top point of the hook in the top hole, stretch the bottom point of the hook around to the hole on the other side of the bracket. The hook should flex and bend to allow you to stretch it to the other side.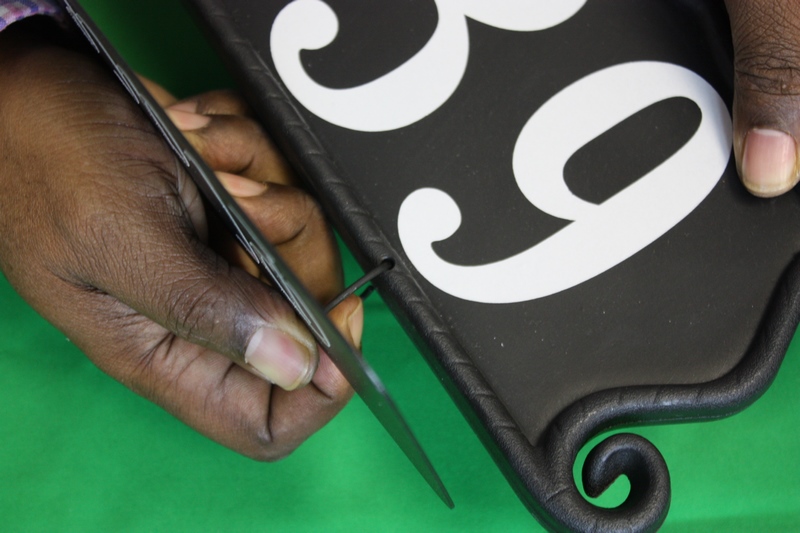 Step 3b: Continue to pull on the hook until it connects around to the second hole on the opposite side of the bracket.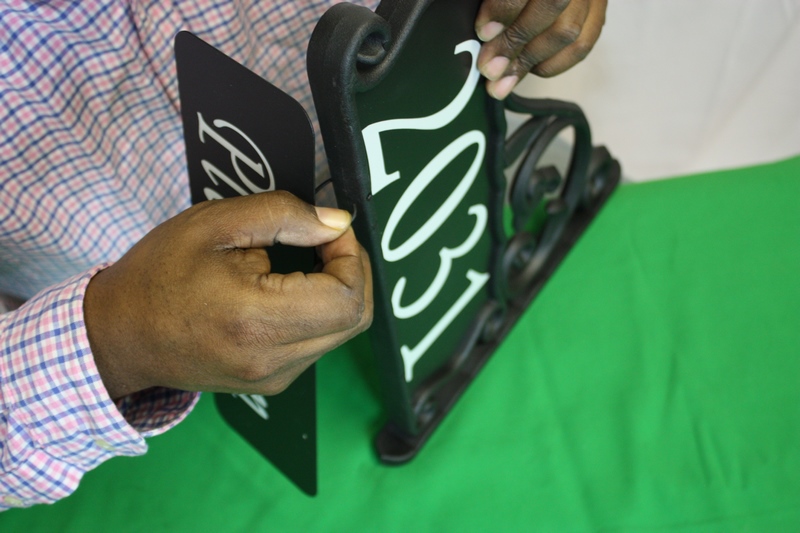 Step 4: The hook should be completely attached as shown below.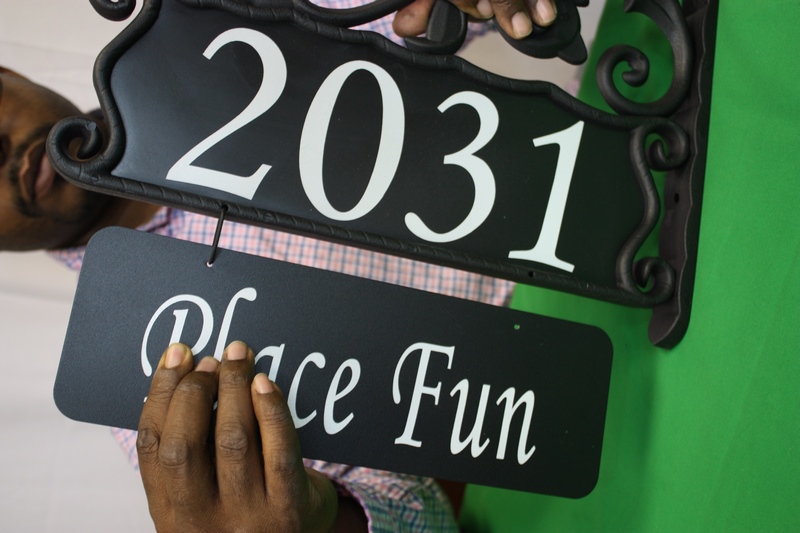 Step 5: Repeat steps 2-4 for the second hook.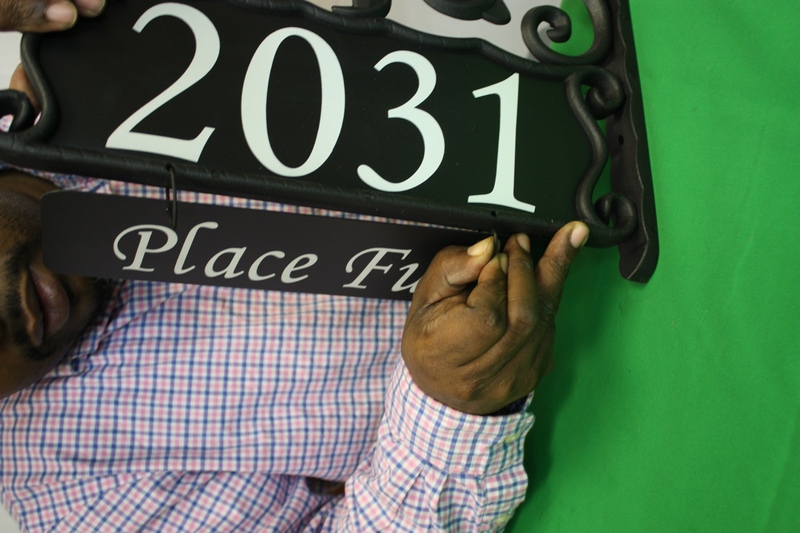 Step 6: You are now Done! Now, place your newly enhanced sign in your yard for everyone to see!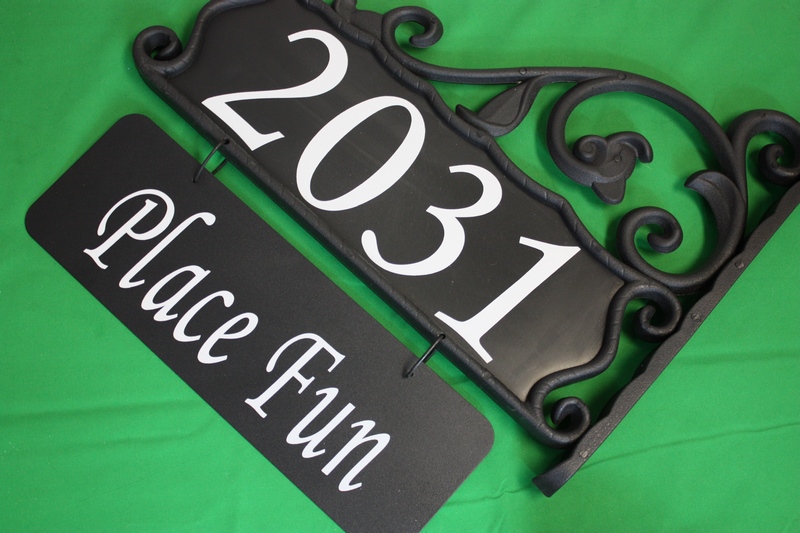 As always, feel free to reach out to us with any questions. We are always here to help!